One is the longest reigning monarch our country has ever seen, a royal figurehead the likes of which we will never see again. The other is a beloved children's book character that became a Disney icon.
So why are people talking about Queen Elizabeth II and Winnie the Pooh in the same breath this year?
Obviously, they are both instantly recognisable in many corners of the world, but there's something a bit more specific.
They were "born" in the same year.
Her Majesty and Pooh Bear both celebrate their 95th birthday this year, with the Queen being born in 1926 and the very first Winnie the Pooh book being published in the same year.
Winnie is slightly younger with the first book being published on 14 October, whilst Her Majesty was born on 21 April 1926. That first book was "Winnie-the-Pooh" – note the hyphens in his name. Did you know the reason the hyphens are no longer present in Pooh's name is because Disney decided to drop them when they launched the first Winnie the Pooh movie in 1966 having bought the rights to the character a year earlier.
There is one more link between the pair that is specific to the coin world. They have both become huge collecting areas in their own right.
Her Majesty remains one of the most important subjects to feature on coins. Birthdays like her 95th one this year, Jubilees, wedding anniversaries and more amongst the most collectable themes whenever they appear on coins.
Winnie the Pooh made his debut on a UK coin last year, appearing on a 50p coin. It was one of the most exciting releases The Royal Mint has ever issued. Now he's back on a brand new 50p and he's brought his friends.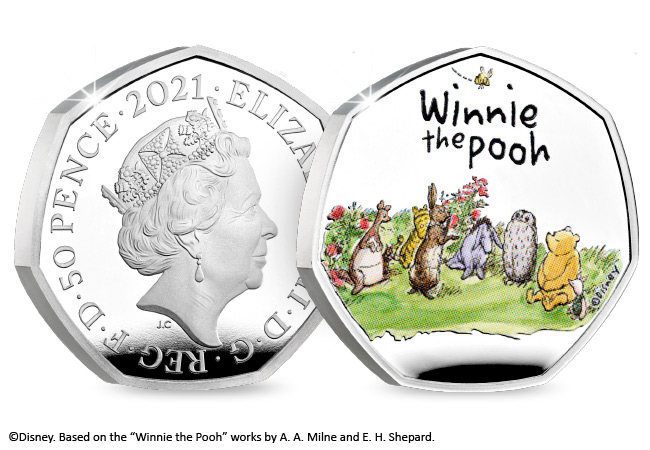 Issued as a celebration of his 95th birthday, it's the only Winnie the Pooh coin to feature all of the animal friends of the Hundred Acre Wood.
And, of course, Winnie shares the coin with his fellow 95 year old, with Her Majesty on the obverse.
---
If you're interested…
I was able to secure hundreds of the brand new UK Winnie the Pooh & Friends Silver Proof 50p, but half of them are already allocated.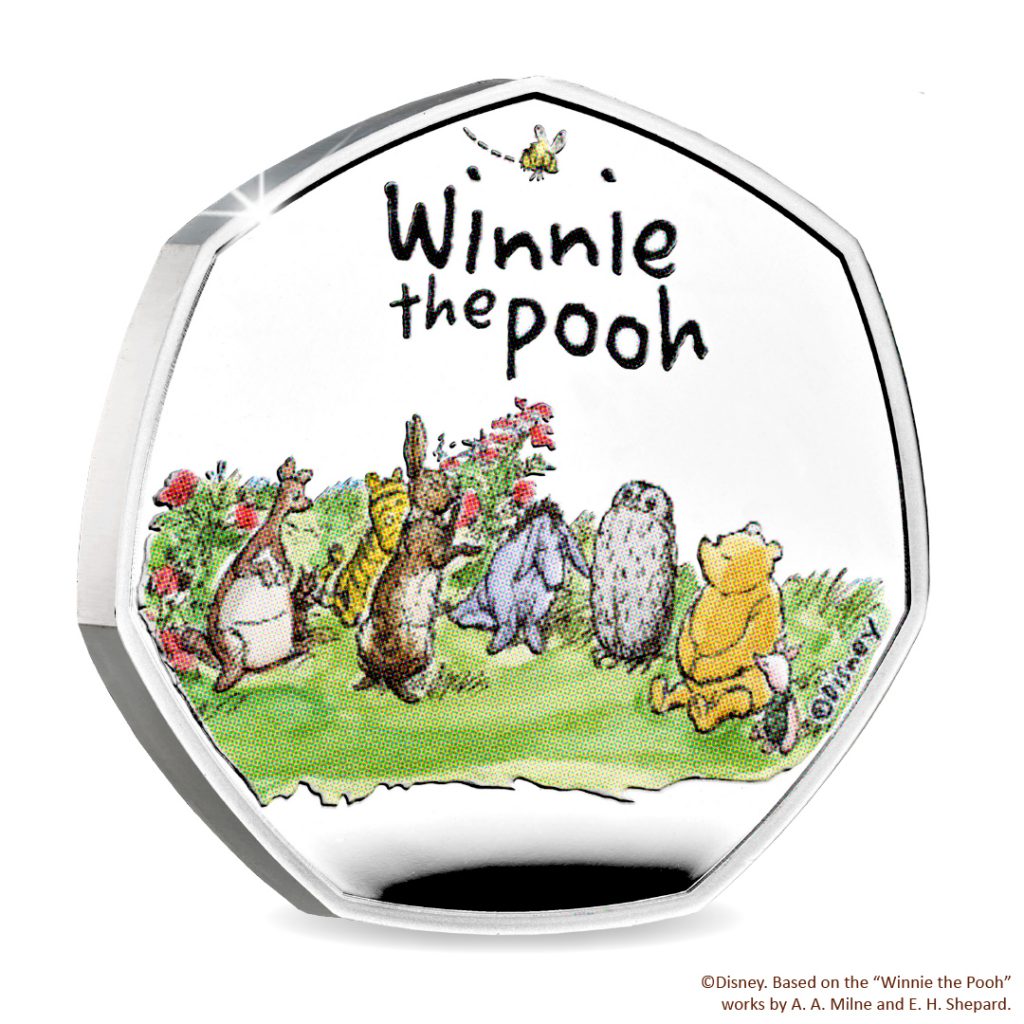 Don't miss your chance.
Click here to make the 2021 Winnie the Pooh & Friends Silver Proof 50p yours